We are delighted to announce that on August 3rd we collected our new dahabiya MINYA from the shipyard in Esna and brought it to its mooring in Laqalta. The name MINYA means "Happy Bride".
Maiden voyage on 27 September 2021
Last year, before the pandemic hit, we decided to build a dahabiya that would enable us to realize all our own personal ideas. It was a lot of work – and it still is! – but it's been so much fun watching the ship growing and taking shape.
The carpenters, fitters and metalworkers spent months creating our new ship. Things didn't always go to plan, but with plenty of supervision and the occasional heated discussion, the first part of the project was completed with just one month's delay.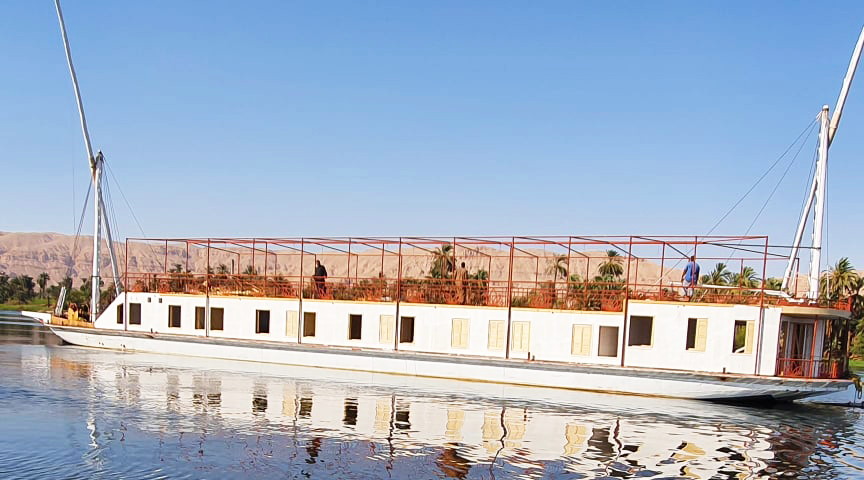 The MINYA has 6 double cabins, two with large queen-size double beds (1.80 x 2 m), four with single beds (1.20 x 2 m), and a large luxury suite with a king-size bed (2 x 2 m), panoramic views and a private balcony.
Our next task will be to tackle the interior design. Egypt is home to countless artists and craftspeople; our artist friend, Mona Vardi, helped us to find some in Cairo and we bought piles of wall hangings, lamps, small tables and so on. Our aim is to use only Egyptian materials for the MINYA, nothing imported.
I'm particularly proud of the bathrooms. The showers are of rose-colored granite with sliding glass doors, and the floors are of hand-made cement tiles.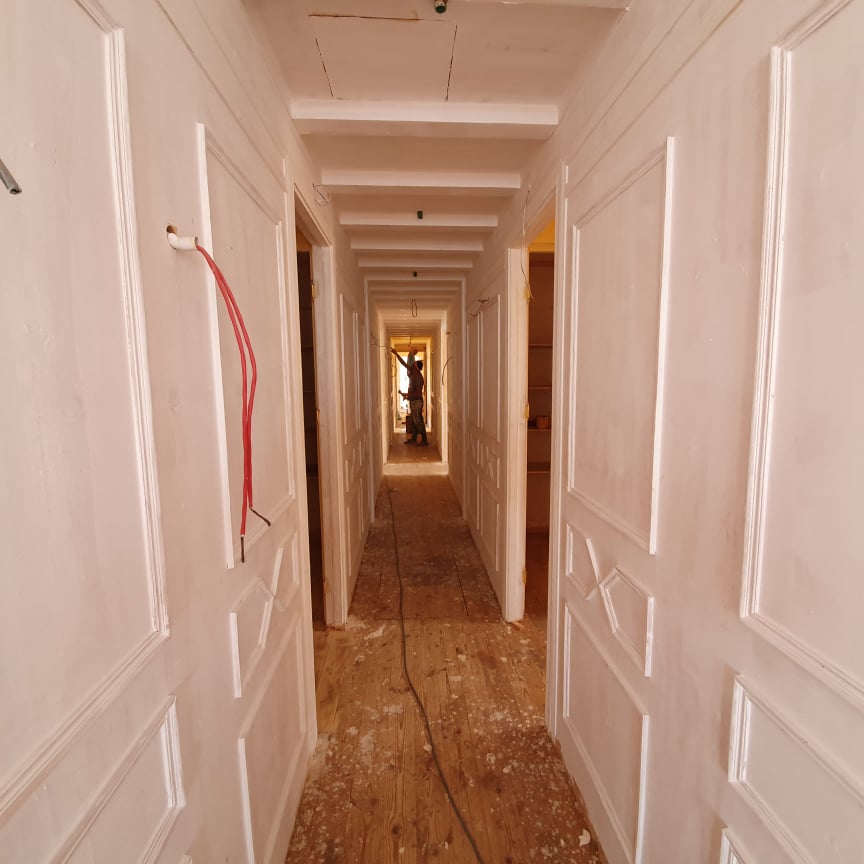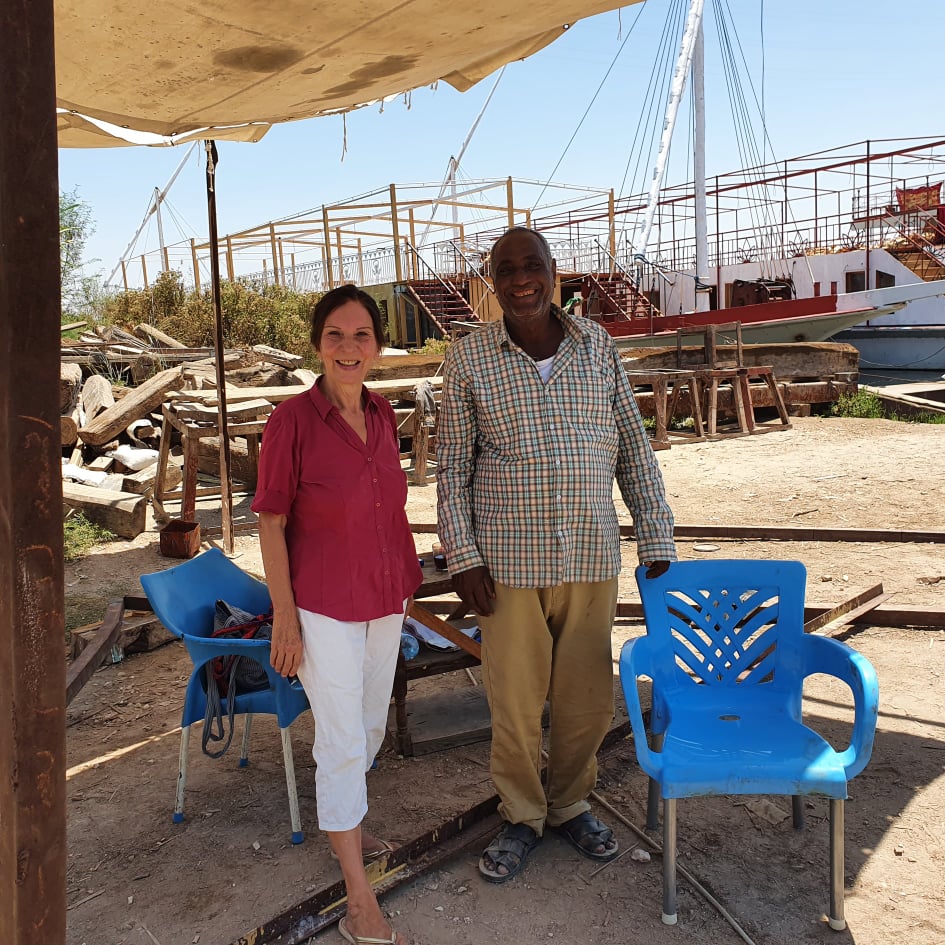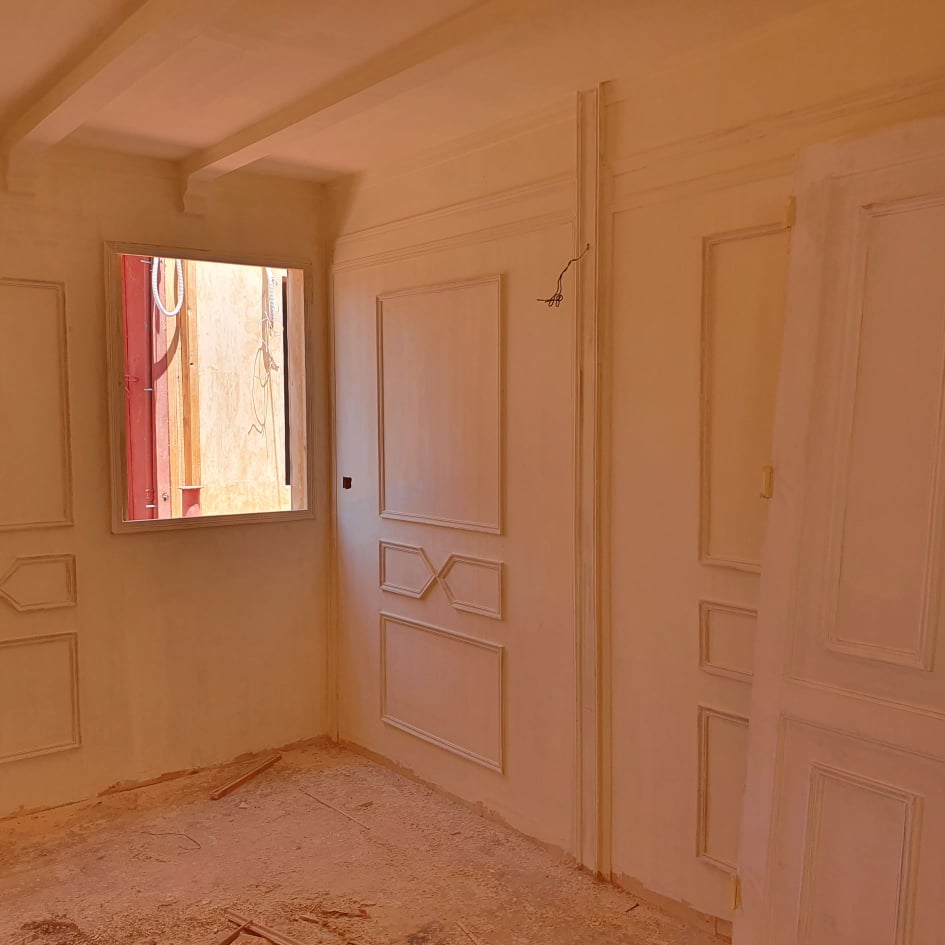 Egyptian cotton is a byword for outstanding quality throughout the world and our guests will have the pleasure of the finest bedding and towels, further embroidered with a traditional Upper Egyptian design in the luxury suite.
The lamps were made by a designer who uses recycled glass to create imaginative and beautiful pieces.
There's still plenty to do. The next major job will be the painting. Furnishings are being custom-made by our carpenters. The sails have already been sewn, and the sailcloth roof and external curtains are next on the list. The lengths of canvas are stretched out on the ground in a big meadow, and a group of our friends who are ship's crew members and skippers work together to make them as a team.
The technical systems and equipment will also be top-quality. Captain Mohammed is delighted at the brand-new generator; it will be hooked up to a large-scale battery and charged during the day to provide power at night.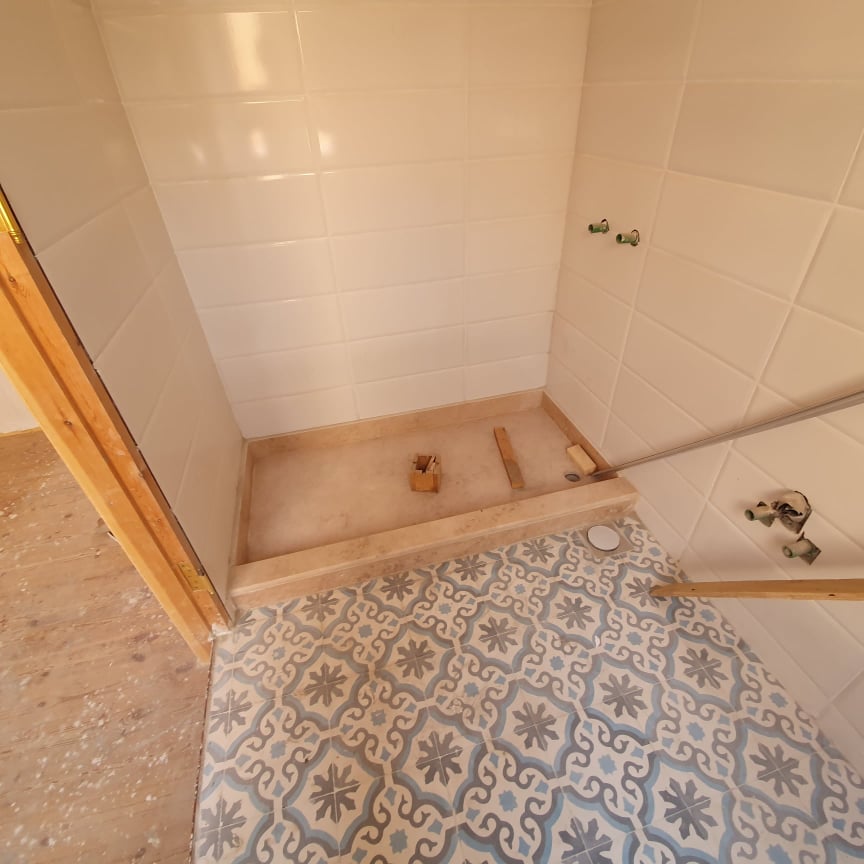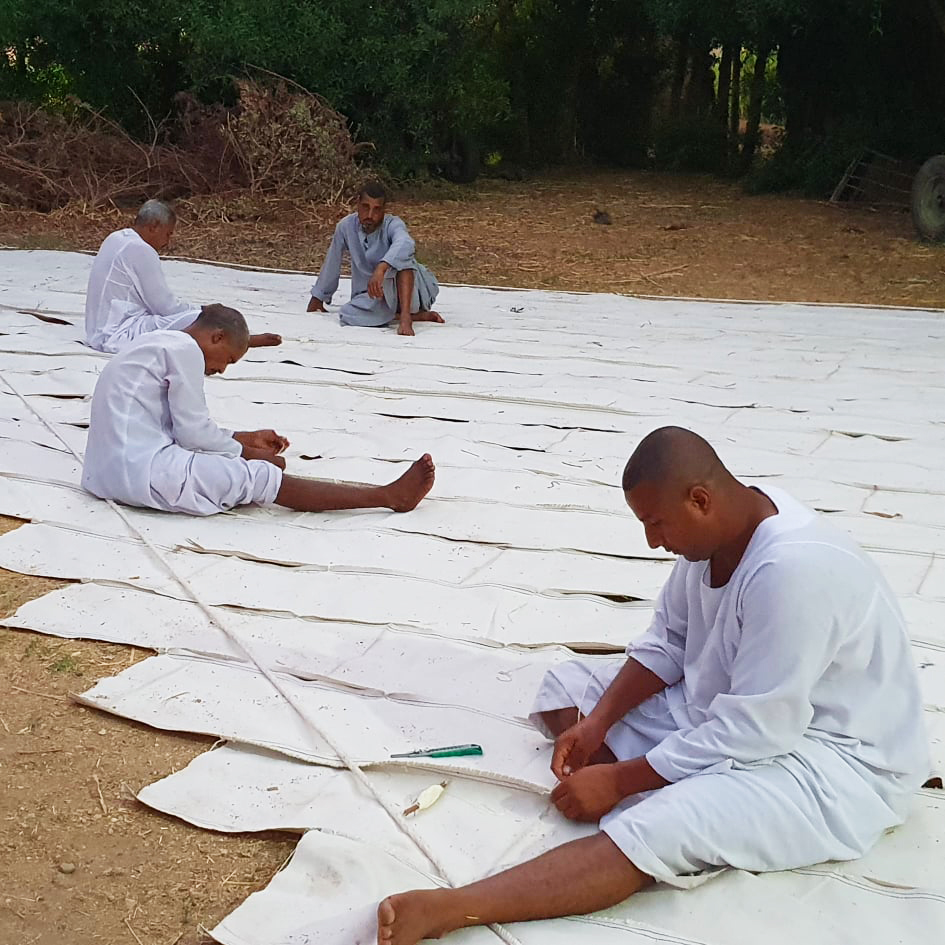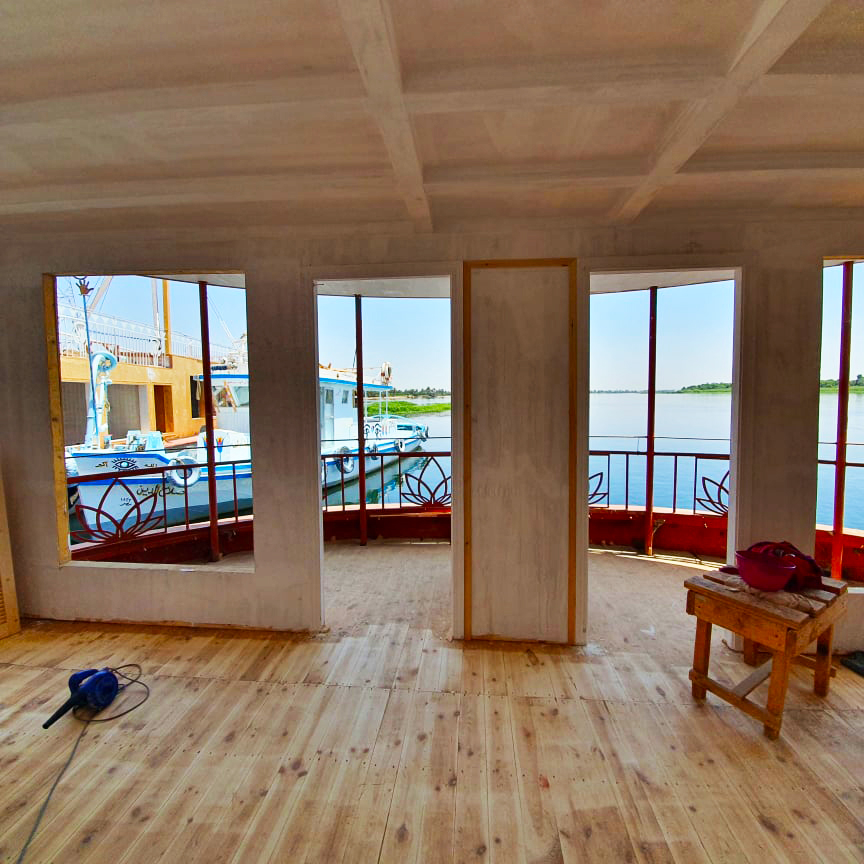 Sailing the Nile on the MINYA will be a very special experience.
We invite you to join us for her maiden voyage!